Sandown Animal Hospital is an independent, owner-operated veterinary clinic which means your pet will always receive personalised care from the same friendly faces and you will get to know our team well.
Our aim is to provide outstanding pet care and client-focused service. We will listen to your needs and individualise the care your pet receives based on your concerns and requirements. We stay informed about the latest treatment methods and are constantly advancing our skills. Our staff have been selected for their desire to care for animals and genuine compassion.
We have been caring for pets in the Blaauwberg region since the beginning of 2015. Our facilities are new and modern, with leading-edge equipment to ensure your pet receives top veterinary services. With a fully equipped surgical suite, exam room, diagnostic machines and pharmacy, we offer there-and-then pet care services.  
Take a moment to meet our team. We are looking forward to meeting you at your next scheduled visit or for any pet care needs you may have.
We stock an extensive range of veterinary products for small animals including, worm tablets, parasite prevention products and prescription diets for dogs and cats.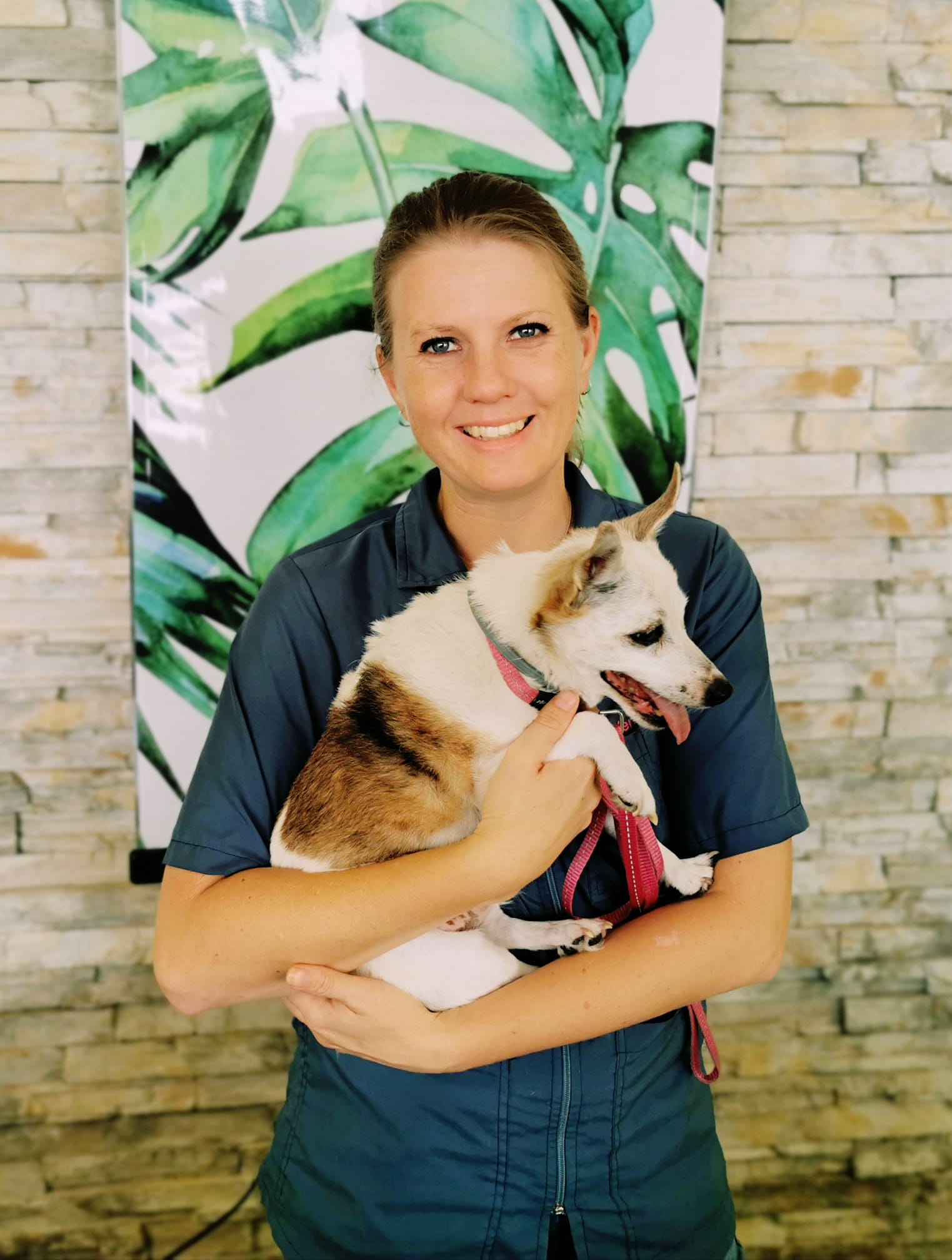 Meet Our Pack Leader
Dr Erika Venter qualified from the University of Pretoria as a Doctor of Veterinary Medicine in 2006. After qualifying, she gained experience in Veterinary Public Health as a Lecturer and worked in private practise. For four years, she was called Major Venter while caring for the dogs and horses in service of the South African Police Service.

Dr Erika's interests include soft tissue surgery, radiology and pain management. Her focus is on practicing holistic medicine that includes a scientific approach, proper nutrition with preventative care and proven treatment options. An avid reader, she reads up on all the latest developments in veterinary medicine.


Dr Erika has her fair share of pets as she just cannot imagine her life without her extended four- legged family. These include four cats, one black German Shephard (a few of you may have already met him), two horses she trains in classical dressage and one rescue tortoise.


When she has a moment to spare between caring for the animals of Blaauwberg and developing her skills through continuing education, Dr Erika develops her creative side as an amateur photographer.


An outdoorsy girl, you may find pieces of grass and hay stuck on her clothes and hair.